In the good old days of Mac OS 6, 7, 8, and 9, it was possible to automatically mount network drives at startup. This no longer seems to work in Mac OS X. There's no longer a little box you can check when mounting a network drive to say, "items will be opened at system startup time". You can still do this, but it takes a little more work. Here's how:

Mount the network drive in the usual way through the Finder. Make sure you save the password in the keychain
Make an alias to the network disk
Go to the Apple menu and select the System Preferences…
About the fourth row down click on Accounts
If you have more than one user, make sure your account is selected.
Click Login Items
Click the + sign in the lower left hand corner
Choose the alias you created in step 2.
Close the Accounts window.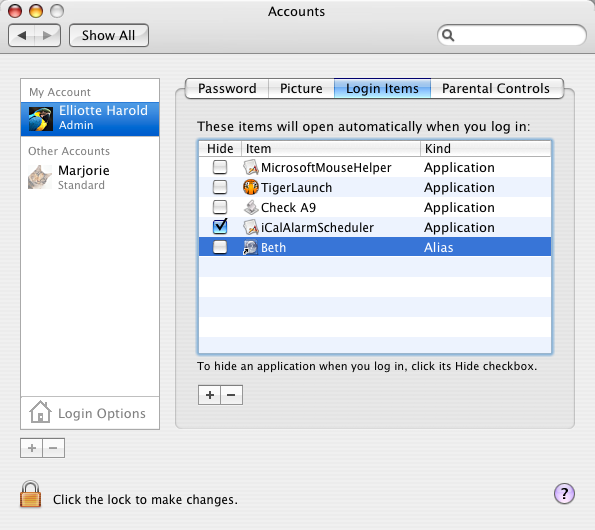 You're done. The next time you restart your Mac and log in, the network server should mount automatically.